We produce award winning digital media—bringing projects to life for real estate developers, architects, designers, product manufacturers and advertising agencies.
Create a lasting impression
a CREATIVE VISUALIZATION AGENCY, 3d DESIGN- ARCHITECTURE, story tellers, cinematic VR animations & ART DIRECTION
At CG CREATORS, we have a solid understanding of architecture, animation and design principles that enables us to communicate clearly throughout the various stages of each project. Let us draw on this expertise to bring your project to life.
We know how important it is to get the right emotional response. Our experience, expertise and knowledge has enabled us to provide imaginative and creative solutions for our clients.
We strive to be the best and take pride in the results. At all times, our goal is to offer world-class service, and uphold the highest possible standards in all that we do.
Miguel is a seasoned professional and a strong advocate of building and maintaining lasting relationships with clients.

He has a proven track record for delivering creative, cost effective programs that advance corporate growth strategy, maximize visibility and facilitate action.
A results-oriented and versatile Marketing Professional who is resourceful, creative and driven to exceed expectations.

I pride myself on providing exceptional customer experiences while building lasting stakeholder relationships.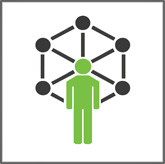 At CG Creators, we believe in strength through collaboration. We are heavily invested in what we do and the success of our projects, which means that we appreciate our clients and get to know them by their first names.

We are always looking for extraordinary, hardworking and creative people. If you have a genuine interest in building your skill set and putting your talents into practice, we would love to hear from you!
Contact us today
Contact us today
WHAT WE DO
Production of high quality digital assets for your real-estate marketing initiatives; print, online, mobile devices, touch screen kiosks and digital sales centers.
Renderings and illustrations
3D animation and video production
High detail 3D custom modeling
2D and 3D furnished floor plans
Transit advertising, billboards
Green screen photography and compositing
Matching 3D animation with digital footage
Product developments and packaged goods
Interactive tools, touch screens and virtual reality
Motion graphics for broadcast and advertising
Clients
Creating powerful
Visual experiences.
CONTACT INFO
20 McArthur Street
Toronto, ONTARIO
M9P 3M7
Business Hours: 9:00 AM-6:00 PM M-F
Please contact us to book your personal consultation.